What Are The Most Reliable Cars With The Highest Safety Ratings in 2022 
AF By Alexi Falson March 10, 2022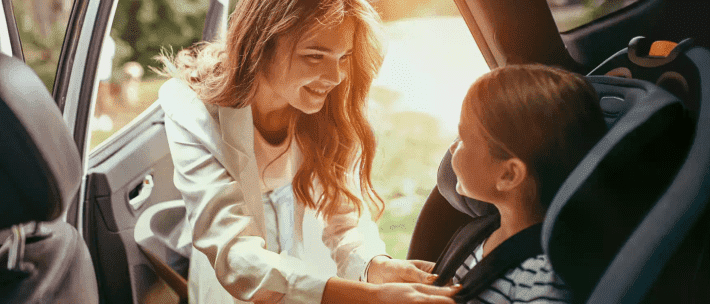 Reliability and safety should, if they aren't already, be a top priority for your next vehicle purchase.
Not only does a safe and reliable car save you money over the lifespan of the vehicle, opting for a new vehicle fitted with the latest safety features can also save your life, and protect those that are most important to you, which is something that is impossible to put a dollar-value on.
What's more, this range of active safety technology in cars goes far past just keeping your life protected in the event of an accident, to the point that a number of these safety technologies can avoid a potential accident entirely.
We know that you care about safety and reliability, which is why we've been busy crunching the data, so we can give you a comprehensive list of the safest and most reliable new cars you can purchase here in Australia. To kick things off, we're going to take a look at the latest data on overall reliability, which should give you more tools to make an informed decision for your next safe and reliable new car. Then, we're going to move to the area of new car safety. This means taking a look at the latest overall ANCAP safety ratings.
Finally, we'll begin breaking them down segment-by-segment, so you can get a better idea of how different parts of the market you might be looking at stack up against their competitors.
Most Reliable Car Manufacturers Available in Australia
While it's difficult to get a clear picture of the real-world reliability of cars here in Australia, looking at independently sourced feedback from owners is one of the best ways to determine a car's reliability over a long period of time.
For this exercise, we're going to take a look at the latest customer survey from Canstar, who took responses from 2,500 owners and has provided a list of the top ten reliable manufacturers operating in Australia. Australian motorists that had purchased a new car in the previous three-years were asked a series of questions, which the research institute ranked and finalised their list.
Canstar's 2020 results gave four manufacturers top honours, with Subaru, Mazda, Hyuindai and Suzuki receiving a joint first-place finish. This was followed by Mercedes-Benz, Kia, Mitsubishi and Toyota rounding-out the top five.
Subaru, Mazda, Hyundai and Suzuki (Five stars)
Mercedes-Benz (Four stars)
Kia (Four stars)
Mitsubishi (Four stars)
Toyota (Four stars)
Audi (Four stars)
Nissan (Four stars)
Honda (Four stars)
Holden (Four stars)
BMW (Four stars)
Volkswagen (Three stars)
Ford (Three stars)
Cars with the Highest Safety Ratings on Sale in Australia
Recently, ANCAP officially crowned a new king when it comes to the safest car in Australia, with the 2022 Subaru Outback receiving a full five-star rating and high marks for child occupant protection (91%), vulnerable road user protection (84%) and safety assistance technologies (96%). It was joined by the hydrogen-powered Toyota Mirai, as well as the Audi A3, Seat Leon and Toyota Kluger as ANCAP's top safety picks.
ANCAP says that looking at vehicles with the most recent rating year is important in assessing different scores, because the test itself becomes more stringent with each year that passes. With this in mind, we can run through a list of the highest-scoring vehicles that ANCAP has tested throughout 2022, and the latter part of 2020, with a list that goes as follows:
Subaru Outback
Toyota Mirai
Audi A3
SEAT Leon
Toyota Kluger
Genesis GV80 & G80
Kia Carnival
Mazda MX-30
Kia Sorento
Toyota Yaris
The Safest Hatchbacks on Sale in Australia
The Safest Small Cars on Sale in Australia
| Name | Adult Protection | Child Protection | Road User Protection | Safety Assist Tech |
| --- | --- | --- | --- | --- |
| Mazda 3 | 98% | 89% | 81% | 76% |
| Skoda Scala | 97% | 87% | 81% | 76% |
| Toyota Corolla | 86% | 83% | 86% | 76% |
| Mercedes B-Class | 96% | 92% | 78% | 77% |
| Ford Focus | 96% | 87% | 72% | 72% |
The Safest Medium-Sized Cars in Australia
| Name | Adult Protection | Child Protection | Road User Protection | Safety Assist Tech |
| --- | --- | --- | --- | --- |
| Alfa Romeo Giulia | 98% | 81% | 69% | 60% |
| BMW 3 Series | 97% | 87% | 87% | 77% |
| VW Arteon | 97% | 85% | 85% | 74% |
| Tesla Model 3 | 96% | 87% | 74% | 94% |
| Mercedes-Benz CLA-Class | 96% | 92% | 91% | 76% |
The Safest Large Cars in Australia
| Name | Adult Protection | Child Protection | Road User Protection | Safety Assist Tech |
| --- | --- | --- | --- | --- |
| Peugeot 508 | 96% | 87% | 71% | 76% |
| Mercedes-Benz E-Class | 95% | 90% | 77% | 62% |
| Jaguar XF | 94% | 84% | 80% | 83% |
| Audi A6 | 93% | 85% | 81% | 78% |
| Toyota Avensis | 93% | 85% | 78% | 81% |
The Safest Small SUVs
The Safest Medium SUVs
The Safest New Cars for Children
In terms of new car safety specifically for keeping your kids safe, ANCAP's website allows us to filter by the child occupant protection score, which results in a list of top five new cars for children that is dominated by Mercedes-Benz.
Mercedes-Benz EQA

Mercedes-Benz GLA

Mercedes-Benz EQC

Mercedes-Benz CLA-Class

Mercedes-Benz B-Class
What are the top five safety features in a new car?
While some car owners might value some safety features more than ever, the basics of a safe car revolve around just a few, important aspects of keeping the car stable. These include anti-lock brakes, stability and traction control systems, autonomous emergency braking (AEB) with forward and rear collision avoidance, lane-keep assistance and, of course, as many airbags as the manufacturer can possibly squeeze into the cabin's packaging.
How do I find a safe new car?
The best way to find the perfect new car packed with safety technology is to either search through ANCAP's database directly, or get in contact with one of Online Auto's expert car buyers that can find a car that matches all your key criteria, and provide all the relevant safety information directly to you. As our team of car researchers gets familiar with your needs, they can do the majority of the heavy lifting and point you in the direction of a make, model or segment of vehicles that tick all of your important boxes.
What is the cheapest and safest car to buy in Australia?
The cheapest, safest car on the market currently available in Australia is a toss-up between the Mitsubishi Mirage and the Kia Picanto, which have both been awarded five-star safety ratings from ANCAP, and have starting prices sitting around the $15,000 mark. Officially, the cheapest Mitsubishi Mirage is priced below the entry-level Kia Picanto S, making it Australia's cheapest and safest new car currently on sale in Australia.