Cars to Consider For Your Retirement
AF By Alexi Falson March 22, 2022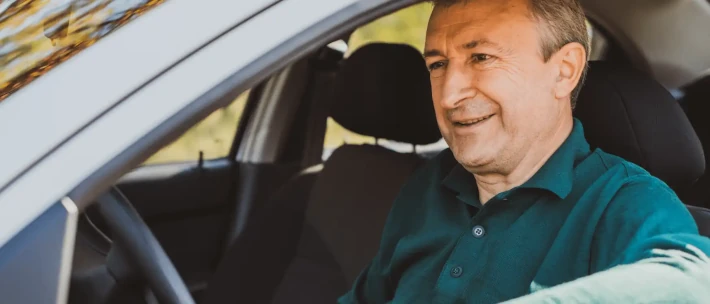 Congratulations, you've made it to retirement, and it's now time to celebrate in style with a new car that is perfectly suited to your needs- without making any sacrifices.
This guide will help you find a car that matches your lifestyle requirements and will open up new opportunities with the best car for your retirement.
Choosing the Right Car for Retirement
In terms of the best car for retirement, you want to take a few key things into consideration to make sure the car you're purchasing is a good car for older drivers, and won't cause many headaches in the future. Some of the most important considerations in terms of the most logical and advantageous cars for retirees include:
Reliability
Safety
Depreciation
Comfort and Convenience
Car Insurance Policies
4x4 Flexibility
If heading out to the great outdoors is atop your list of priorities, opting for a mid-to-large SUV, or dual-cab ute fitted with a 4x4 system could be your best move. If you're looking to tow a boat or a caravan, opting for an SUV or powerful dual-cab ute is an absolute necessity. An SUV also offers more practicality and creature comforts for the driver and passengers for long road trips with lots of accompanying baggage. Some of the best options here include the Toyota Kluger AWD and Landcruiser, Volvo XC90, T
Sports Car Style
If you've worked hard your whole life and you're passionate about cars, it's about time you treated yourself with a sports car you can call your own. Thankfully, there are some great performance cars on the market that won't require you to break the bank, like the Mazda MX-3, Toyota GT86/Subaru BRZ, or if you're feeling a little bit more adventurous, you could step up to the Ford Mustang or even a European exotic like the Porsche 718 Cayman.
Luxurious Living
It's understandable that at this stage in your life, comfort is an absolute priority for your next car. With this in mind, opting for a premium sedan or a luxurious midsize SUV can help make each and every drive a pleasure, with comfortable seats that are easy to get in and out of. With this in mind, cars from manufacturers like Toyota and Lexus are known to be extremely comfortable, as well as vehicles fitted with air suspension on offer from BMW, Mercedes and Audi provide an exceptional ride quality.
Hybrid and Electric Power
With the range of electric and hybrid cars on the market increasing, there are more opportunities than ever before in terms of finding the best hybrid car for seniors. Hybrid and electric cars offer an extremely comfortable driving dynamic and will help you reduce your petrol bills over the lifespan of the car, and the best part is that they're becoming more affordable than ever before, while packing more range from a single charge.
Practical Performers
If you're looking for one of the best cars for retirement, stepping into a wagon-body can provide all the practicality you've dreamt of, as well as providing the added flexibility of towing caravans and boats. Wagons like the Subaru Outback, Mazda 6 wagon, Volvo V60, Audi A4 Allroad and the Mercedes E-Class wagon all offer a huge amount of space, comfort and towing capacity.
Suggested Cars for Seniors and Retirees
Holden Commodore
Citroen C4 Picasso
Best Hybrid Cars for Seniors
What is the Easiest Car For Seniors To Get In & Out Of?
If reduced mobility is a major concern of yours, it's worthwhile looking at the range of sedans or midsize SUVs. This is because the process of stepping in and out of a car can be difficult if it sits too high or low on the road, meaning that small hatches and large SUVs can prove problematic. Easy access cars for seniors are on offer in cars like the Toyota Camry that are famously easy to board and unboard, as well as midsize SUVs like the Mazda CX-5 that aren't positioned too high on the road.
What Type of Car Should Retirees Buy With the Best Safety?
There are a number of manufacturers that are leading the charge in terms of build-quality and toughness of their vehicles, as well as active safety technology features. For buyers looking to spend $30,000 or less, we'd recommend you look at manufacturers like Hyundai and Kia, who are known to create safe cars packed with technology for a handsome price. For those looking to spend $60,000 or less, stepping up to the Toyota Kluger is a worthwhile investment, as it's recognised as one of the safest SUVs on the road. For those without a budget, a look at the Europeans like Volvo, BMW or Mercedes is always a great idea, as they're often the pioneers of safety technology that saves lives and avoids accidents ahead of time.
What is the Best Car Loan for a Senior Citizen?
If you're looking to step into the car of your dreams for retirement, OnlineAuto can help take the hassle out of the process with a range of services that help you find secure finance for your car. Our vehicle finance service platform puts you in contact with our vehicle finance specialists, who can help find a car loan that is tailored to your needs.